Let me briefly tell you what this site is about. It's about my love for non rational perspectives in philosophy, how to link these to the Moorish period of al-Andalus, as well as about my love for the region where I live and its history: the Alpujarra Almeriense. Although it was quite another love that brought me here … The site also offers information on planned conversational English courses for my neighbours, en possibly legal English courses for Spanish lawyers.
Alpujarras Academy – history and philosophy of al-Andalus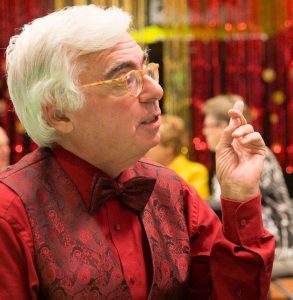 Good reasons to start the Alpujarras Academy, with information on the Cultural History of Spain in the Middle Ages as well as on Islamic Philosophy, with special reference to al-Andalus thinkers e.g. sufi's.
My name is Rudi Holzhauer. I have a background in (academic) research and teaching (Erasmus University Rotterdam) and in knowledge sharing (as a professional knowledge manager in a multinational energy company). From a (western academic) study in philosophy I developed a growing interest in "Eastern Philosophy" (focus on Chinese Tao), in "non rational knowledge" as well as "spontaneous orders" and more generally in non rational philosophical perspectives. These really do exist! Combined with a fairly energetic enthousiasm the idea came to me to start organising "high level" courses in my neighbourhood for interested Dutch speaking people from the Netherlands, Belgium and Spain (and Portugal) itself. Presented by Dutch specialists in these fields.
My plans failed. I decided not to continue with them, for all sorts of reasons. The materials collected and future materials are still made accesible for interested (Dutch language) readers.
If all or some of this triggers a response from your side, e.g. you organise similar events for English speaking people, you would like to start a similar initiative for them,  or you wish to share your view(s) on any related matter – please feel free to contact me (rudi at alpujarras.nl). Please also contact me in case you think I infringed any copyright of yours. I will make any changes necessary asap.
Alpujarras Academy – conversational and legal English