You know me? Who do you know then? – You know me? Then please, tell me who I am? (Dutch lyrics)
This website regularly refers to an "I" (and sometimes to a "we"). A friend, who looked at the site said to me: and who might this "I " be? He is right, of course. So here you'll find my biography (as I wrote it). Of Rudi Holzhauer that is. For you to know in a slightly more personal way than in my LinkedIn profile who you are dealing with.
Rotterdam – a German name – green-white-greens-with-lions
I was born in centre of Rotterdam on 3rd June 1953. My father was born on the Noordereiland in Rotterdam; my mother in Germany. This makes me half-German, be it that my German name has nothing to with that. Four generations ago a Friedrich Holzhauer came to the Netherlands from the Stuttgart area. "Rudi" suited everyone.
I grew up in Rotterdam, went to school there and to university, and lived in Rotterdam some 60 years.
Don't know if there is any significance in the resemblance of the Rotterdam and the Andalusian flags?
Hmmm … I think I like the Andalusian lions a lot more .. (what about you ..?)
Childhood and student days – free from concerns
I was born (1953) down town Rotterdam and at age 3 I moved to Blijdorp, a quiet and relatively green part in Rotterdam (the Rotterdam Zoo is located there). It is there I went to kindergarten and primary school. At nearby Sint Franciscus College I took my secondary/high school education (HBS-A it was then called – languages and other alfa subjects). My father was a small independent – renting home movies (8 and 16 mm). I think my "visual powers" stem from that. Together with school friends I watched them all. Buster Keaton being one of my favourites (situational comedy …).
I continued at the then Nederlandse Economische Hogeschool (NEH), where I studied law. I had an insufficient high school education: no Latin. But with a quick crash-course I was admitted. I studied rather fast and graduated at age 20. Not being involved in all sorts of "side activities"such as student Asscociations. Just: let's do it. For some time I thought I could combine my law study with a study in economics, but I left that idea after my bachelor. Law it was. After graduating I started on a dissertation, in my own time and on my own (e.g. my parents) expense. I went to London (Institute of Advanced Legal Studies), Hamburg and Bonn. My supervisor (law professor at the law department) once said to me: "if this is what you want to do, you might as well join the law faculty" OK – age 21 – a bit young. Most students were older.
Erasmus University – law, economics and philosophy
My teaching activities slowed down my research. The dissertation on sources of obligations, initiated from foreign concepts of the English Quasi-Contract and the German Faktische Vertragsverhältnisse stranded. With a blueprint thereof ("Minder uit de geest, meer uit het leven"; Less from ratio, more from Life)) I did win the Bregstein 'best legal article" contest. Well done.
I changed area of law (and department, and law professor). Here came Intellectual Property, because none of my the commercial law collegues cared much to do so. It's a rather abstract area, because you cannot actually "see" a "work" (copyright) or an "invention' (patent law). Somehow that suited me better then my students …! Go and explain it! I did so for more then 20 years. And I loved every day of it! Of course I did much more than IP, a.o. "law" for business administration, where the biggest compliment was that "law" and "lawyers" eventually "were ok". I organised excursions in my course on Intellectual Property – to law firms, to the Patent Office, to the Patent Court (being a deputy-judge there myself), to the Benelux Trademark and Design Office a.o.. Most of these institutions by now chnged name. I did research, wrote articles and books in Dutch and English.
After about 30 years I got stuck. I wanted and was able to to more and more, but I was allowed to do less and less. I got stuck in the increasingly managerial structure of academic life (teaching and research), with its rules and billing culture. And in the level of the students. Texts in German were no longer allowed – – because some/most had no German anymore. In came Dutch language training in the first year. At the same time more and more teaching was conducted in English. No problem for me (I hold a Cambridge LL.M.), but for many collegues and students (…). So I thought … "Es wird Zeit für mich zu gehen" … (you're with me? "Time has come for me to go" ….). Not whole heartedly …
Law – theory en practice; concrete and abstract
I always wanted to know why things are the way they are. And why things go as they go  …. Basically I don't believe in anything or anyone. That makes a fine scientist …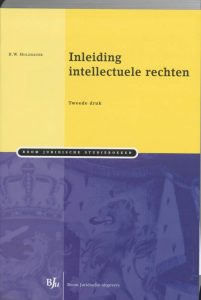 I always wanted to test my theoretical knowledge in practice. Hence all those excursions in my courses. I became deputy-judge in the District Court of The Hague, in de so-called (virtual) "Patent Chamber". The court of The Hague has sole jurisdiction over patent disputes in the Netherlands. That was both fun to do as well as highly informative. I still hold that position – I believe – (for: a Royal appointment for life, e.g. till 70). For many years I am no longer "scheduled" for trial hearing (a.o. a changed court policy towards deputy-judges).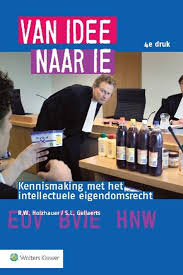 I became senior lecturer in de so-called BBMM training programme for trademark and design attorneys. I explained to Chamber of Commerce staff in their Academy the law relating to tradenames. And I presented basic IP to Brand- and Design managers. I was an arbitrator with the Dutch NAI and generally knew the practice of my area of law (IP).
On the other hand: Es gibt nichts Praktischeres als eine gute Theorie! I never became a practitioner. I earned my money in government service, with a civil servant pension. Fairly boaring. The scientist I was went on amazing, analysing, categorizing, putting in perspective and stayed critical towards all and everyone.
A year in Cambridge, England – unforgettable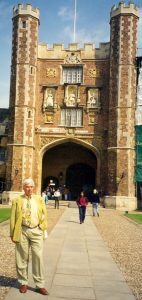 When I had worked at the university for some years I was given/created the opportunity to get a grant for a study (year) in Cambridge, England. I was admitted to Trinity College (the biggest) in Cambridge, did research for my – then – dissertation, and took many strange courses, like English Legal History 1450-1795 (?!), The Law of Restitution (we don't have on the Continent) and Comparative Law (always easy from a non-English perspective) finishing off with a thesis on statutory interpretation from a comparative perspective. In Cambridge I learned how to punt (Trinity College Punts of course), I was a member of the Whisky Appreciation Society (for something completely different), spent much time in The Bodleian Law Library, and enjoyed the May Ball (all night in formal dress, with a dance partner, followed by a Champagne breakfast across the road) in between the exams and the results ….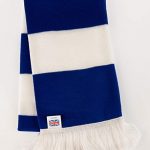 My parents and some good friends came over for the degree ceremony. Unforgettable. And although I did not get "First Class Honours" (which is quite hard for a "non-native speaker" given all the written exams), but"Second Class Honours". Quite enough to enter politics, I was told.
My favorite football club was Sheffield Wednesday by the way (… still have my blue&white scarf).
Law&Economics – a new discourse – it takes two to … write a dissertation
The NEH and later the EUR advocated interdisciplinarity: sociology&law, psychology&law, legal anthropology. Together wit a collegue-economist I framed the word: rechtseconomie, deducted from the anglo-american "Law-and-Economics". We started teaching a course (those were the the years you could …) and writing an introductory text: Inleiding rechtseconomie (Introduction to Law&Economics). We co-funded an international Erasmus (exchange) Programma Law-and-Economics. Still exists.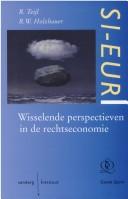 This involvement ultimately led to my doctoral dissertation (25 years "too late") titled "Wisselende perspectieven in de rechtseconomie" ("Changing Perspectives in Law&Economics)", that I wrote together with my collegue-economist Rob Teijl. Quite rare such a co-written dissertation. It is one thing to conduct research, and to at least agree with oneself (and your supervisor) what to write down. It is quite something different to do so with a co-author from another discipline. I still very much like and appreciate the Magritte on the cover. See what I mean?
It was a highly educational and profound experience in research, exploration and cooperation. I look back with an intense gratitude. Our public defense of the dissertation (and the degree ceremony) took place by the end of 1997. I started work on my first dissertation in 1974 … I'm now thinking of a second dissertation – on non-rational perspectives in philosophy.
RechtenOnline – an Economic Affairs Government project Digital Didactics in the legal discipline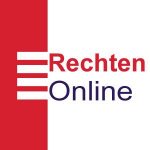 Together with Medicine, Law had a reputation of being rather "old fahioned" or "behind" with respect to education and the use of sources. I can only refer to law, and they had a point there. With an innovation grant of the Government department of Economic Affairs the project "RechtenOnline" ( "LawOnline") started in 2003. Staff from all Dutch law faculties gathered together every 14 days and was presented with the "state of art" in digital didactics and "legal educational techniques", also from the UK (Ardcalloch learning environment) and even from the US (CALI interactive questions). Me being amongst the Rotterdam staff.
Eventually all sorts of aptitude tests, e.g. concrete projects, were conducted and presented. I got involved in the Dutch version of "Ardcalloch" (a Scottish virtual learning environment in the form of a fictitious town). In the Netherlands we created Sieberdam – later renamed Cyberdam. From the US came a template for quistions and quizzes: CALI (computer assisted legal instruction). With the Lectora tool I made a Multimedia CD IE (on my area of law: intellectual property (IP=IE). I still have some CD's left …
The impact of the project was – I believe – never really measured. But it certainly was a push in the right direction. Also Innovation. I put the CD-project online. That became and now is the website www.ie-onderwijs.nl. Should you want to know anything in this area …. Together with the textbook Van Idee naar IE (5th edition 2019) (see above) and the website ie-jurist a learning concept developed, that is no longer domain-bound. There is a fair chance this whole issue will be taken a step further, in the direction of online legal tecaching programmes. Just wait and see ….
Philosophy – a fairly standard academic study in Western philosophy
During the years 1975-1985 I was – as staff of the faculty of law, be it with a rather youthful appearance – for some time also, as an ordinary student (besides and apart from my regular job in the law faculty), doing an academic study in philosophy at Erasmus University. But my daily work "slowed down" my study. It eventually took me 25 years to graduate. There was a report in a national newspaper on the tome span  … The academic study in philosophy is very much western European (as well as anglo-american) orientated. From the Greeks there is a jump to Europe in and after the Middle Ages. Philosophical ideas and Thinkers from the Middle and Far East (again: from a Western European standpoint) do not have any role in the curriculum. Not to speak from Africa (Ubuntu)  …. "own philosophy first? …
My thesis was about the concept of "Spontaneous order", mainly Scottish Enlightenment. Bernard Mandeville (also from Rotterdam!) was and is my favorite! His Fable of the Bees describes a society as a bee population: spontaneous processes, stemming from own interest, that lead to something so beautiful that no one could have imagined and no one did imagine. Let go and it will be fine. Do go organising – and things will end up in a mess..
In Mandeville's poem about bees, Own interest is paramount. The bee hive with its activities is a metaphor for human society. that society runs smoothly because everone pursues his or her own interest. the end result is something useful and something beautiful.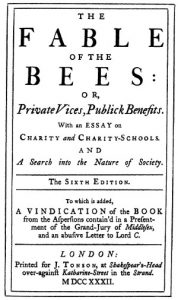 Thus every Part was full of Vice,
Yet the whole Mass a Paradise;
Flatter'd in Peace, and fear'd in Wars,
They were th' Esteem of Foreigners,
And lavish of their Wealth and Lives,
The Balance of all other Hives.
Such were the Blessings of that State;
Their Crimes conspir'd to make them a Great:
And Virtue, who from Politicks
Had learn'd a Thousand Cunning Tricks,
Was, by their happy Influence,
Made Friends with Vice: And ever since,
The worst of all the Multitude
Did something for the Common Good.
Because of all luxury and proficiency the poor have work. Suppose luxury were abolished. Many would be unemployed. Pride realises the creation of human desires, with as a consequence a higher consumption of luxury goods. Because rich people want to stand out with expensive clothing taylors have a job.  The morality being: "Virtue does not lead to a good life. If you want a Golden Age you have to be open to ass-holes as well as honesty." Put the name of a sponsor on the credits, on a museum hall or on a hospital wing will be much easier to build. Then you soon have your quick money for a programme, a hall or that wing. A matter of engaging ego's in the public interest!
Essent Energy Company – knowledge management as a challenge in a multinational
All my endeavours up to 2006 came together in the position of knowledge manager in the Legal & Compliance department of Dutch Essent Energy Company. 42 lawyers in 3 countries and app. 12.000 employees. And a Chief Legal Officer with a heart for the company and its people, but with simply not enough time. I was expected and allowed to organise, set up and arrange for "everything" with a focus on "digital", in the border areas of law and economics, and of public and private. Not as an operational lawyer, but as a support in the background. That role fitted me perfectly. I could use all I had to offer. On the backside of my Dutch business card it did not read "knowledge manager", but the much more suitable "control artist".
After German RWE took over Essent the number of lawyers in the Dutch department was reduced drastically. I became redundant, and stopped at age 60 with my regular job and my regular pension build up. Not 100% – but "enough".
Private – "Always look at the bright side of life"
I am rather my own person (only child; little family). I like to be alone, being occupied with my own things, but I do not want to live alone. I am an intellectual, for better for worse. With the cliché that my work was my hobby. I love the mountains and I love Southern Europe (the culture, the climate, the gastronomy). My regular CV is on LinkedIn. At this stage of my life I enjoy living in the Alpujarras (South Spain – Sierra Nevada national park) with "my harem": 2 cats, 2 lady dogs, and ….
In a pick order cats always come before dogs. Dogs: they feed me, they are always there for me, they love me … they must be Gods. Cats: they feed me, they are always there for me, they love me …. I must be a God.
… I married Anne in 2014. Anne also is an Einzelgänger like me.
In life we must use what we have as best we can, little as it may be.
Tienes que mirar por adelante
Always look at the bright side of life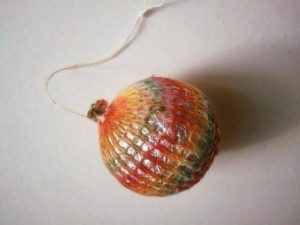 Emotions are univrsal communication. Use them positively and consciously as language and you will understand one another so much the better, with bilateral gains. Also realise that in life every ball – positve as well as negative – will eventulally bounce back to you. Like the aluminium balls in a coloured net with an elastic band, that you used to have on fairs, that would bounce back to you time and again. The time span between the throwing away of a ball and the bouncing back of it may easily be 50 or so years. Some elastic bnds are really extended.
Anne and I first and foremost found and find one another in "always look at the bright side of life" and in being reasonably dominantly quirky. We share a love for Chinese philosophy, more specifically Taoïsm and a love for the Arabic heritage, e.g. in former al-Andalus where we now live. Furthermore Anne has a profound love for world music with Arabic and Celtic influences.
Hobby's – on visual thinking and the limits of "western" rationality
Comic strips were a hobby in my younger years; they made me read fast and I developed a feeling for words and language and the power of visual thinking. The "silent movies" from my fathers rental business (Buster Keaton, Chaplin and Laurel&Hardy) were followed by James Bond, Star Trek and Monty Python; images still dominated. My favorite art movement connects … Magical Realism (think René Magritte). But also German Krimi's, English detectives and Hercule Poirot; quiet – story – psychology – humor – no violence. Now the word dominates. I always connected image and word.
I have a lot of interests in the world and its cultures. Songs about the nature of men and his/her position in the world appeal to me. A philosophical perspective never is far away then.
Glücklich ist, Wer vergisst, was doch nicht mehr zu ändern ist

You're my bread, when I'm hungry – You're my shelter from troubled winds – You're my anchor in life's ocean – But most of all, you're my best friend
From a didactical perspective I became interested in how people deal with information (take in, process, interpret). I lost every belief in authority, if I ever had it …, and do not believe anything or anybody in advance. I am convinced of a "larger consistency", of an "underlying truth", realising that we will never be able to reach it rationally. Something else is needed, call it insight or wisdom. I extend this to (as such again rationally of course) non rational perspectives on life. I collect expressions like: "something comes to mind", "something pops into your head" a.o.. Where does this "something" come from? Neurologists talk about actionpotential, synapses, membrans and axon. Let them. Don't believe. It gave me a renewed interest for "mysticism", although science will never leave me (completely).
The Road goes on – and on and on
The road we go. A powerful metaphor. From songtexts to TAO, and from TAO to Tolkien. The road we go, we want to go, we may go, we have to go, we can go. My inspiration became the Chinese TAO.
We often are strongly focused on the rational, on control and on results, and far less on the non-rational, on the spontaneous and on the process. Thereby we lost much of our potential and our possibilities. Or rather: we took them away from ourselves.
Tao means "Road" or "Path". It is a key concept in Chinese philosophy and more specifically in Taoism, which derives its name from the concept. Increasingly it is my belief that the art of living is to ride a wave at the right moment, never to go against the current, always "go with the flow", to be alert for what every day brings and to consciously use all experiences (lessons) from one's past. Every next step I made was only possible  thanks to all previous steps. The road goes on and on. Nothing ever was/is for nothing. The useless also has its use, be it sometimes "in mysterious ways". My wife then says: "The day chooses itself." My Spanish friens Luis Miguel talks of "Siempre en el camino". Two people close to me, hence …
The next lines from The Walking Song by Bilbo (Tolkien, Lord of The Rings) express the same theme: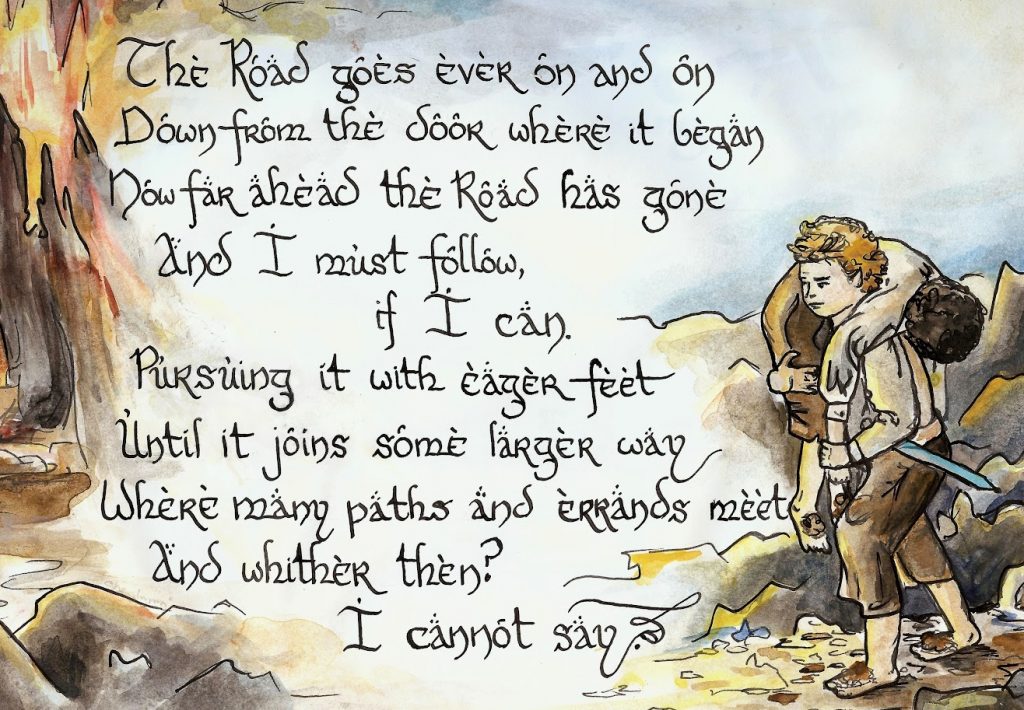 Top